While it was a run fest for India at the Vidarbha Cricket Association Ground Nagpur in the second test against Sri Lanka and most of their batsmen scored hundreds, one name which missed out was Ajinkya Rahane. He could not get even get into double digits and was dismissed at the score of 2.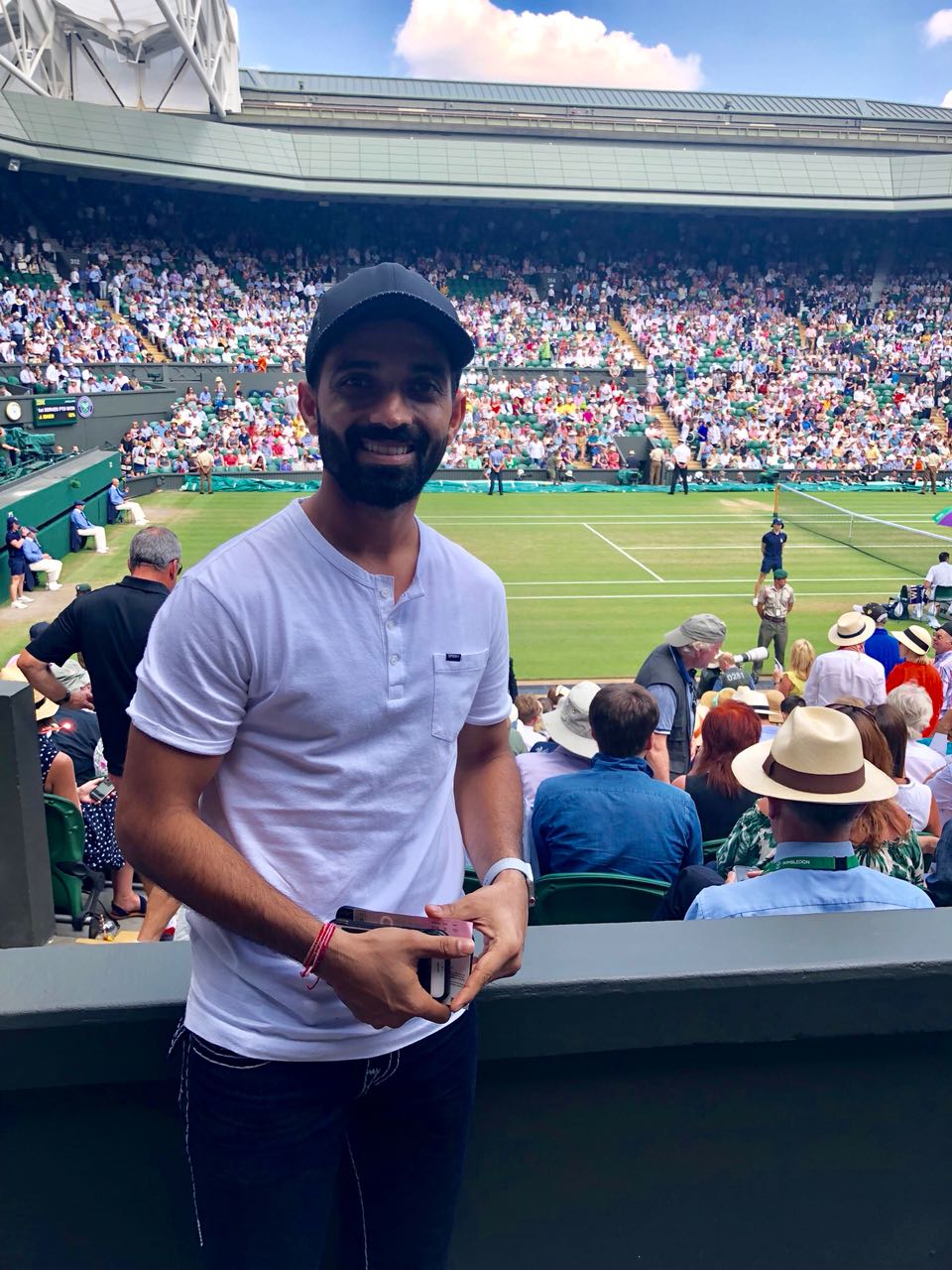 Rahane had missed out in the first test too and it's not the first series in India where he is struggling. In the past as well, whenever he has played test matches in the home conditions, he has not quite looked at his best. Yes he has hundreds at home too, but consistency wise, he hasn't been up to the mark.
And that's pretty surprising because he has been India's best batsman in the overseas conditions in the last 4 years. He has hundreds in England, Australia and New Zealand and even in South Africa he had got very close to a hundred the last time he had played there.
So a batsman who is able to score runs on the wickets where there is a lot of pace, bounce and movement for the fast bowlers, why does he struggle on flat wickets?
And it's not that he is not a good player of spin. Normally when someone doesn't do well in India, the first thing that you think about him is he is probably not a good player of spin, but that's not the case with Rahane. He has got an excellent technique against spin. He uses his feet and hangs back as well to play the cut and can sweep also.
So there is nothing in his technique which suggests why he is not getting runs in India. It's probably something mental which he has to sort and try and focus hard the next time he bats at home because he has got what it takes to score heaps of runs in India too just like he scores overseas.