Virat Kohli was all praise for Cheteshwar Pujara after his back to back tons in the on-going test series against Sri Lanka.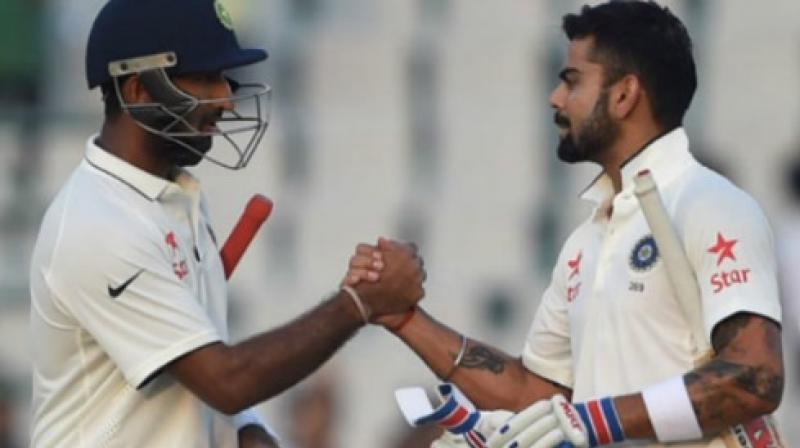 According to Virat, Pujara's efforts are more commendable because he is not someone who is in the Indian squad for limited-over Cricket.
So when the team plays 50-over and 20-over Cricket, he has to be out of action, but, he doesn't relax during that gap and ensures that he keeps himself in great batting rhythm all the time.
Most of the batsmen, when they return to the international level after a gap, can't quite find the middle of the bat straightaway, but, Pujara is really an exception. It doesn't take him any time at all to start middling the balls. He delivers from the word go, regardless of how big a gap he has had between the two games, and that shows that he bats a lot even when he is not in the scenes which is why his timing and everything remains spot on. Continue reading Virat Kohli was all praise for Cheteshwar Pujara