Karun Nair, whom many thought should have played the first test match against Australia as well, finally got his opportunity on his home ground in Bengaluru, but, disappointed his fans as well as his mom and dad watching from the stands.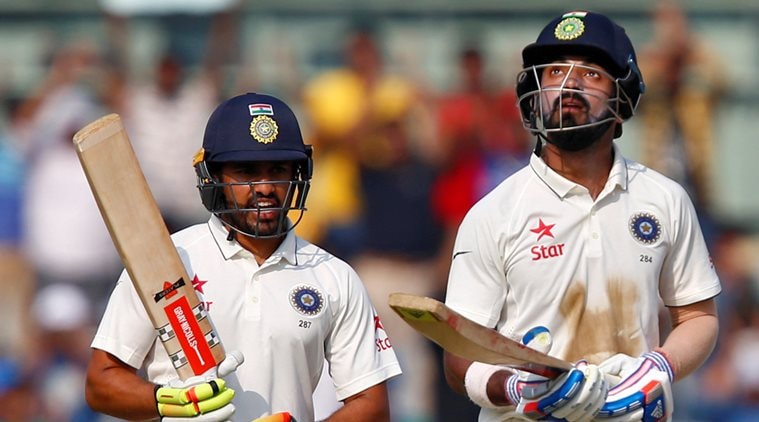 Both his dismissals in the match were because of him playing the wrong shots and given the kind of competition for the middle order spots in the Indian test team at the moment, this might have been a big opportunity missed by the Karnataka right hander.
Nair had comfortably managed to get into his twenties in the first innings, but, he then charged Steve O'Keefe which would have been a good option if he had timed his charge well and had been fully committal to it.
The first mistake that he made was that he jumped out way too early and O'Keefe got the indication of that. So he negotiated the length accordingly and secondly Nair's charge was pretty half hearted as well.
He could perhaps have opened the face of the bat and looked to play it in to out rather than just offering the face of the bat through the line. The ball could still have gone past him, but, that shot would have been understandable. Read more »